Internet Marketing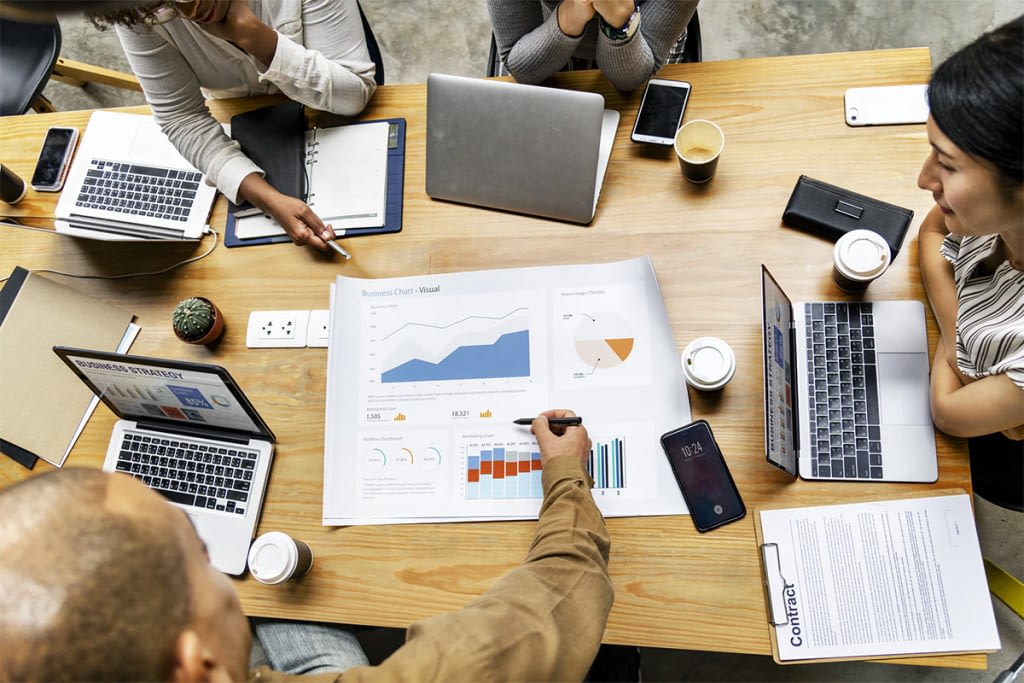 Driving Conversion with SEO Copywriting
Driving Conversion with SEO Copywriting should be the focus of every blog and blogger.
You should consider writing on-brand content that is both SEO-friendly and appeals to your target audience. Find that perfect marriage and you are well on your way to driving more conversions — one of the primary goals of SEO.
You'll learn about why content is important, and how to curate the right message for the right audience at the right time.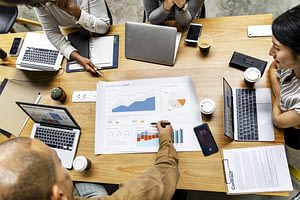 What has Branding got to do with your SEO?
Much more than writing for Google, you must write for your target audience. You have to balance both, and sometimes you need to think outside the box.
SEO copywriting is both SEO-friendly and talks to your audience in a way that attracts and converts them. As mentioned, it is not a simple keyword generator.
In fact, when it comes to keyword density, that metric rarely pops into my mind.
If you have information that answers a question your audience has, that information is on its way to being SEO-friendly. You then need to do the research to find out what the competition and traffic level of those terms are.
As I mentioned above, you want to write good copy that tells potential customers about your brand. The writing process is important to the letter as well as the reader.
What you need to do to write SEO content is…
Starting a business is important, but establishing a brand message is even more important. Perhaps they have taken a look at the marketplace, figured out their target audience, and have a cohesive marketing plan.
A flat presentation ends up turning off readers. It is full of generic jargon and doesn't really encapsulate the business.
What's the consequence? Potential clients will not receive a clear idea of what the site is about or how the services apply to them. If patients aren't convinced, they will not convert.
To find the brand message of a business, we need to ask some questions. Here are some questions to help get the wheels rolling when you're thinking about the right message.
What is it about your service or product that makes it unique?
First, you must define what it is that you offer that makes you stand out from your competition. Even if they have highly similar services/products, it is likely that there is at least one thing that sets you apart.
For example, it could be that you "don't cut corners" when it comes to SEO, or that the products you offer are "locally sourced and organically grown." Whatever it is, knowing what that one thing is that makes you different will help you attract the kind of audience that is wooed by your unique offer and start driving conversion with SEO copywriting.
WSearch Engine Optimizationhat value do you provide to your customers or clients?
Think beyond surface-level value (such as money or giving them a product), and really get down to what value your business offers.
For instance, it could be the convenience of outsourcing their digital marketing needs. Or it could be the relief of working with a trustworthy SEO agency that has its back. If you think about it, both of these offers could be taglines in and of themselves.
A lot of times you will find that your audience isn't necessarily looking for more money — but much more than that. It is likely that your competitors are pitching "more sales," but how can you sweeten the deal?
When I ask clients this question, the usual answer is something like "small business owners," "digital marketing professionals," or even "creative entrepreneurs." The problem with these answers is they give you very little information to go on when it comes to creating a brand message that appeals to your "ideal client."
You'll want to create a more holistic profile around who this person/people are by asking:
What kind of small business owners are they?
What are their problems?
What are their interests?
What are they like?
The more you know about them, the easier it will be to figure out what they want and how to reach out to them. This is the information you will incorporate into your SEO content.
What's the number one goal you have for your website?
The goal of your website is to drive conversion. So there's not enough more detail. You should have a website visitor engagement plan.
Want them to visit your blog and read more about a certain topic?
Do you want them to purchase items from your website?
Please fill out a contact form to schedule a free consultation with you.
Different kinds of messages are called for in each of these scenarios. The page's messaging and situations should support each other in order to drive conversions.
Similar to Question 2, this question serves to dig deeper into what you actually do for your clients or customers.
If your business is to sell computers, the problem isn't "My customer needed a laptop, and now they have one." A better answer would be "My customer wasn't able to work from home without a laptop. I was able to provide them with one at an affordable price." See how you are then recognizing a more specific problem and how you were able to solve it by writing content that will be Driving Conversion with SEO Copywriting.
You may even want to make a list of the most common questions or struggles of your potential and past clients. How can you make business and life easier for them? The answers to these questions pose opportunities for content on your website.
What style/tone appeals best to your target audience?
A lot of business owners get sucked into the marketing jargon they see online and apply it to their own sites. This may work for some businesses, but not all. Your website copy should be less about what appeals to you and more what appeals to your target audience.
If you have fully answered Question 3, you may have a solid idea about this already. You should know what tone and style fit best with their personality and what they are after.
Test, test, test again.
Testing different versions and styles of copy can improve the SEO of content.
Several ways exist, but perhaps the easiest and most widely used is A/B testing. A/B testing (A and B) helps determine which performance of content performs best.
For example, you might test two nearly identical posts with two different headlines. You would post both, then see which performed best (looking at traffic, conversions, clicks, and so on.) The results of this test tell you what headlines your audience likes.
You can make nearly anything. More common are:
Title.
Post title.
Length.
Content.
Content structure.
I suggest making only one or two changes so you can find the specific element that is driving your results.
If you don't have time for A/B testing before you publish content, you can track the performance metrics over time.
For example, if a page is not performing well, and you change the title and those metrics improve, it's safe to assume one variation was the cause.
You may test different kinds of copy to see what works best with your audience. It is really excellent. You can even create a survey of sorts for past customers to assess the impact of your content.
If you answer these questions, you are well on your way to creating a cohesive brand message. Copywriting about your company must include using your brand as a way to generate sales leads and deepen customer relationships. If you can do that, they will see the value in what you have to offer.
Optimizing landing/service pages.
The landing page and service pages can be the first thing users see when they come to your site.
For that reason, we should optimize for conversions and SEO. Being an afterthought means that your website content should be there to serve your business.
The main difference is that the web page will be addressing one single pain point rather than a range of benefits.
You should make clear in the very beginning what information you provide on the page and what action the user is supposed to take to contact you or obtain more information.
This process starts with a compelling H1 tag. It should appear on the page users are looking for, all while being related to the main focus keywords for that page.
Write up the web page with a brief purpose to keep the reader reading. With poorly organized content, it will leave the reader wondering what the purpose of the section is.
Your H2 and H3 tags are your best friends here. Use them to lead users into an interesting question. They are an opportunity for keyword usage.
Like the home page, you will want to include CTAs throughout and at the bottom of the page. Then, you can capture a user's decision to contact you at the end of the page.
Landing and service pages should be well-organized and intended. You will not find pre-fabricated, redundant sales copy in those forums. Your main purpose here should be to address a very real struggle or concern and then tell how you will address that concern.
Blog posts that are not properly targeted can often act as filler content. I feel if you are going to spend time or money on content, it should be useful for you. The ad network serves organic, sponsored, and contextual ads. 
I favor long informative content over short blog posts. Your brand messaging matters here. If your posts do not work well with the rest of your website, users may feel confused and uneasy. If your blog content is disjointed, your audience won't trust you and feel you're the best fit for them.
Pay attention to your audience, and provide a solution to their concerns. Even if you don't know much about SEO, you can be sure that your audience enjoys reading this.
You can make money from your blog posts. Provide enough value and your audience will opt-in for a freebie, sign up for your newsletter.
Here are some tips to help optimize blogs:
Use H2 and H3 tags to break up post content into more easily navigable parts.
Use italics and bold font. Add images and videos.
Link to other posts and pages on your site with internal links to lead them down that information hole.
Write interesting blog posts.
Stick to your audience's culture and keep the language simple.
Blog posts offer a chance to relate to your audience. Don't waste it! By using your brand messaging in your posts, you can address the real concerns of your audience and provide even more value.
You should add a content strategy for both search engines and customers/clients.
Your messaging matters.
Content marketing is important when it comes to driving conversions through your web copy.
Your homepage is an opportunity to relate to your audience and let them know what your business is really about. Describes what your business is about, what it does, and why you are the best fit for it.
If your pages are not converting, it could be that you haven't yet found the right message for your audience. Use the exact content that they want, and be amazed.
Do not forget to leave a comment, let us know what business you are currently running or want to start. We provide a free consultation all you need is to book now!!