Email Marketing Trends in 2021
Email Marketing Trends in 2021
Email Marketing happens to be a cornerstone for every business. It brings in new customers and keeps hold of old customers. Sounds exciting? More interestingly, the email marketing industry worth is expected to be a $306 billion industry in 2020. The downside to this is every year email marketing database degrades by 22.5%.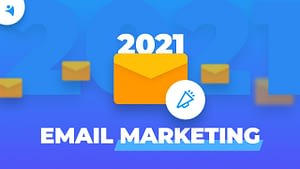 If your business has not even started doing email marketing then you are already losing out, though the reasons for the 22.5% decrease could be that contacts are changing their companies or unsubscribing your newsletters, closing their old email accounts, etc. As a good marketer, you should collect emails for email marketing and keep updating your email lists regularly, but importantly keep connecting with your emailing contacts. This task may sound difficult, but in reality, you can collect emails easily with fewer efforts by implementing certain methods, though with https://e-deal.org we can offer stress-free email marketing for you.
Do you know what an Email Marketing List is?
An email list is a collection of emails that your business generates by interacting with your online customers through various lead generation strategies. As time precedes, your email list contacts as subscribers opt out and grows as you keep adding new emails periodically.
In today's article, you will learn how to find email addresses for email marketing campaigns and keep growing your email numbers to achieve your email marketing goals.
6 Actionable ways to find emails for your email marketing campaign
The first place to start collecting emails for a marketing campaign is to go through an organization that has emails for businesses like a local Chamber of Commerce. If you are in Croatia you can always reach out to FINA. On one of our email marketing campaigns, we reached out and got a list of companies which with our strategies we could convert a lot of those on the list. With FINA, you can buy a list but you will need to clean the list to take out those companies which have either closed or changed emails for that we used Bounceless, they have amazing service. The reason for verifying the emails before sending is to:
Reduce Bounce Rate
Be precise with your emailing
 2. Collect Emails with Facebook Ads
Facebook Ads is one of the popular tools used to collect emails for email marketing. The reasons are:
Facebook Ads are relatively less expensive
You get speedy results
You can easily reach your target customers
Using Facebook Ads, many businesses collect emails and achieve good revenue through their email marketing campaigns. Facebook Ads are a boon for small businesses that normally struggle to reach a large number of audiences. You can collect emails using these tactics:
(We assume you have an active Facebook Company Page)
Create valuable content (white paper, research article, e-book, etc.) surrounding your customer's pain points that solve their problems.
Create a Facebook Ad that links to a landing page that asks your customers to provide their email addresses.
Once you received those emails send them their content thereby connecting them with your products/services. For example, you can write an e-book loaded with in-depth research and strategies on any topic (preferably solving your customer's problems), create a contact form, and attach that link to your Facebook Ad (that mentions your recent e-book details on some topic). If someone wants to read your e-book and clicks on your ad, they need to provide their email address following which you can send them your e-book. Thus with Facebook Ads, you can easily find emails for email marketing campaigns.
Collect Emails with Custom Email Opt-in Pop-ups
Email opt-in pop-ups are another best medium to collect emails for email marketing. When you visit any website, the first thing you notice is a pop-up window asking you to provide your email address in exchange for some great tips or e-book. Many websites are using pop-ups to find emails for email marketing campaigns. According to Neil Patel, the top-rated digital marketer and co-founder of KISS metrics and Crazy Egg, implementing popup on his website has increased lead generation conversions by 17%.
Understand your marketing goals when creating your website's popup window. It should be attractive (users should see a big benefit to provide their emails), well-timed and well-positioned. Following the example of Neil Patel's website popup window:
Neil Patel who is an expert has provided big benefits for users that will help them achieve their marketing goals. The CTA button is also designed in such a way that users can't resist giving their email addresses. You too can implement the popup technique on your website to collect emails for email marketing from your website visitors.
4.      Collect Emails by Offering an Incentive through Lead Magnet
When you create a lead magnet, you probably are going to get this response,
Yes, I want it now, share it with me now.
Such is the power of the lead magnet. A lead magnet, aka an opt-in offer, is something useful (especially solving your users' problems in a quick and effective way) you provide to users in exchange for their email addresses. It's one of the powerful and popular techniques to find emails for email marketing campaigns. Through this technique, many online businesses have generated more than 30,000 leads in 60 days.
A lead magnet can be presented through many ideas like:
Videos
PDFs
Free Course
Templates
Free Trials
Spreadsheets
Analysis reports
and so on. One of the best examples is HubSpot lead magnets. In 2017, HubSpot found its video content as strong lead magnet sources. Video content is more attractive than written PDFs. From then onwards, the website started providing free video courses (HubSpot Academy) on several digital marketing fundamentals including social media, content marketing, Facebook Ads guide, etc. in exchange for users' emails. Following is their sign-up page for free courses.
5.      Host Free Webinars to Collect Emails
Hosting a free webinar is one of the powerful ways to find emails for email marketing campaigns. When you host a webinar, you not only provide valuable information to your users but also keep them connected with your website for a longer time. In addition, you receive genuine email addresses from those who want to take part in your webinar.
The best example is the Search Engine Journal. This website not only provides valuable SEO information but also regularly hosts free webinars on trending digital marketing topics through various industry experts.
Hosting a free webinar is thus a win-win opportunity for you. With this, you can easily find emails for email marketing campaigns in exchange for valuable information for your users. WebinarJam is the best tool that helps you host your webinar. It has interesting marketing features with the power of Google Hangouts. By hosting a free webinar, you can collect emails for email marketing and increase your email list.
6.      Collect emails by Sharing Links on Social Platforms Via Compelling Content or Visuals
Yes, social media is a powerful tool for your business promotion, especially to collect emails for email marketing campaigns. However, there is a catch here. Social media platforms like LinkedIn, Facebook, Twitter, etc. work great only in certain conditions because as compared to other channels like online communities, organic search, or guest posts, the opportunity to collect emails from social media is relatively less. Social media works wonders when:
Connecting those people who you will seldom find through other channels
Asking questions for a targeted and diverse audience
Taking part in interesting conversations thereby creating chances of lead connections.
However, social media won't work for you if you keep on randomly sharing tons of links without any specific reason that doesn't arouse any curiosity among the audience. Hence, according to the active campaign blog, if you want opt-ins from social media, you need to have conversations that people want to be part of.
So how can you do it?
Join social groups related to your niche. For example, if your website provides health and fitness tips, join health groups on Facebook and LinkedIn.
Occasionally share your content in those groups.
Start a conversation on a trending niche topic or pose a question.
For example, suppose you have created an awesome e-book on weight loss in 3 months, you can introduce that on the social platform and just tell them the preview in such a way that the readers should feel curious to read the whole e-book. Paste a link to an opt-in form or wait for the reader's comments where they themselves provide their emails. Thus, you get a list of emails.
7.      Collect Emails Email Lookup or Email Finder Tools
You can opt for email finder tools to find emails for email marketing campaigns. There are tons of email finder tools available on the internet. The tool will search the required addresses for you and provide you a list of 100+ genuine email addresses. Some of the popular email finder tools are AeroLeads, Hunter, FindThatLead, Voila Norbert, etc. Just head to any of these tools and enter your prospect's name or website and hit "search". You can try any of these tools but we propose you look at Aeroleads.
It is popular among many marketers for its ability to find genuine emails from LinkedIn or Xing. AeroLeads assists you on:
How to find email addresses and business contacts from LinkedIn
Get 15 data points (full name, job title, location, working company details, business contact numbers, etc.)
Export data to Hubspot CRM, Zapier, Zoho CRM, FreshSales, Salesforce, etc.
Another best thing about Aeroleads that it teaches you to find emails for email marketing campaigns and other contact information in real-time. This avoids the chances of email addresses getting irrelevant.
Create amazing content, capture leads through this lead generation tool, and preserve them through rebound emails. Their services start from $49 per month.
Conclusion:
Email marketing has a lot of benefits for any company, but it needs time and practice like every marketing strategy. Our advice is to start now, 2020 has been an eventful year and online business is changing like never before, lots of people are online making the best of it with email marketing. We have a success rate of 70% on our email campaigns. Getting a marketing agency to assist you to implement some of these ideas is always the best.